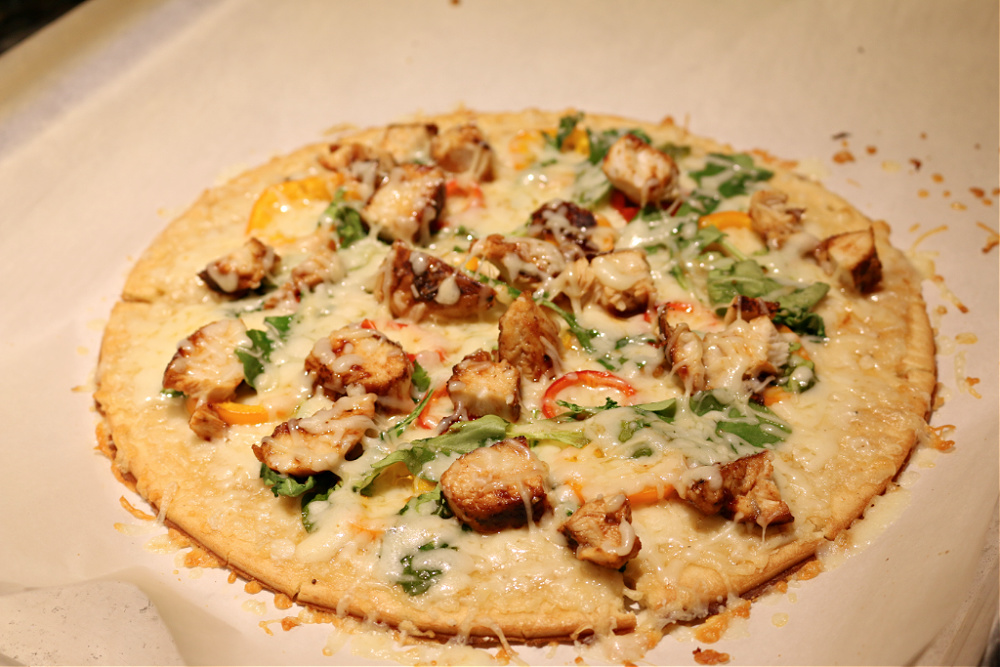 Paleo BBQ Chicken Pizza
2020-12-15 12:21:18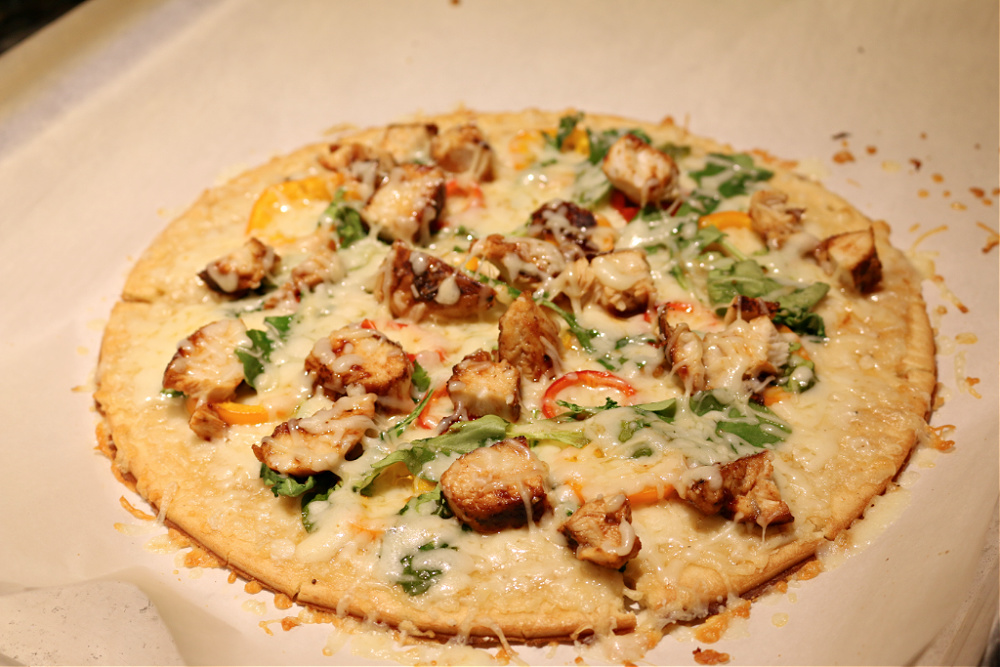 Serves 3
Paleo BBQ Chicken - made with BBQ chicken tenders, freshly grated mozzarella cheese, arugula, mini colorful bell peppers, sweet onions over a cauliflower pizza crust. Not only is this a Paleo friendly recipe it is also gluten free. Serve it with a side salad and you have a great light dinner option. Bon Appetit, Cecelia
Ingredients
1 Cauliflower Crust (prepared paleo pizza crust)
2 medium chicken tenders
1 1/2 cups shredded mozzarella cheese
1 cup arugula leaves
1/4 cup sweet onion, sliced thinly
2 mini bell peppers (assorted colors), sliced thinly
3 tablespoons ghee (clarified butter)
Salt and pepper as needed
1/4 cup Kevin's Paleo BBQ Sauce
Instructions
Season chicken tenders with salt and pepper on both sides.
In a medium skillet add about one tablespoon of the ghee, heat over medium high heat.
Add seasoned chicken tenders.
Cook about 3 - 4 minutes on each side or until thoroughly cooked.
Remove from pan and generously coat chicken with barbecue sauce.
Set cooked tenders aside.
Preheat oven to 425 degrees F.
Generously coat crust with ghee and bake about 5 minutes.
Then remove and add onion, bell peppers, arugula, and top with cheese 1/2 of the shredded cheese.
Dice chicken tenders and brush chicken with more barbecue sauce.
Add remaining cheese and continue to bake for about 7 - 8 minutes or until the cheese is melted.
Allow pizza to set a few minutes before slicing.
Cut into 6 equal parts.
Serve two slices per person.
Enjoy!
Cecelia's Good Stuff https://ceceliasgoodstuff.com/