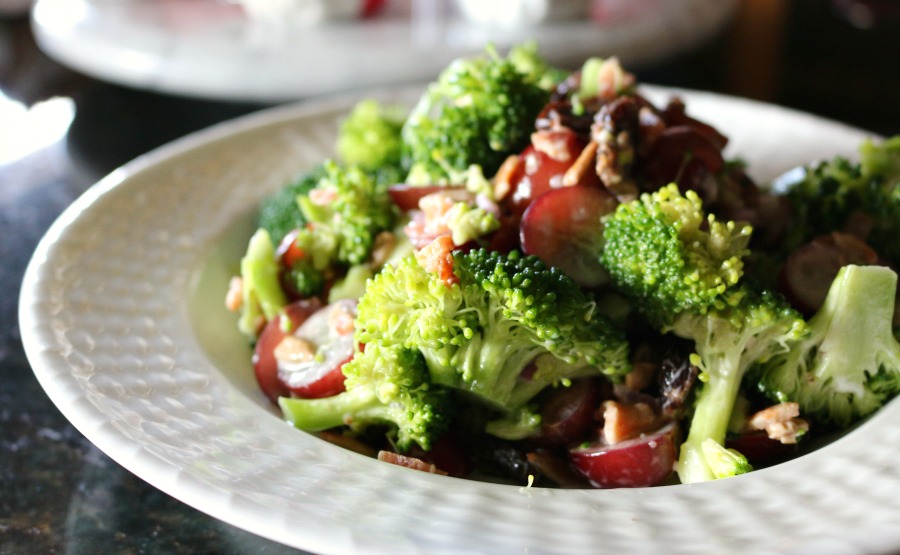 Low Fat Broccoli Salad
2016-02-17 20:53:03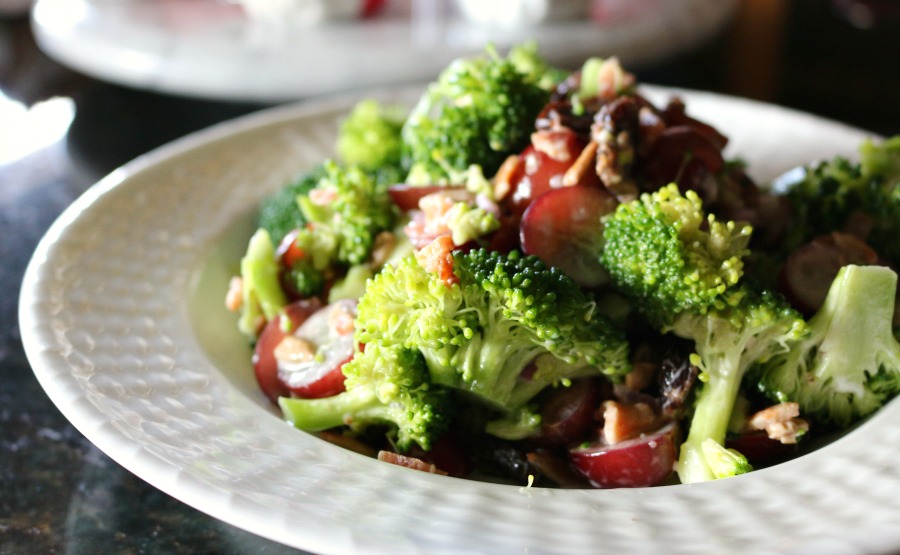 Serves 8
This is an old time favorite recipe, I tried making it with less mayonnaise to cut back on the fat. I added a little olive oil to help bind the dressing. Let me know what you think. This is a salad we make every year for special occasions, but I was craving it today. I have altered it slightly from the original recipe but it is still the best broccoli salad I have ever had. The bacon and the crunchy sunflower seeds make it a delicious combination with the grapes, broccoli and the slightly sweet tangy dressing. It has become a traditional holiday salad at Easter at Casa Linda (nick name for my home here in New Mexico.) I was craving it this past weekend and made a batch for my family. Here is the recipe and for those that have never had it – you must give it a try. I promise you will enjoy every bite. Bon Appetit- Cecelia
Ingredients
4 cups broccoli, cut into small florets
4 slices bacon, cooked and chopped
½ cup small raisins
½ cup sunflower seeds (roasted and salted)
2 tablespoons red onion, minced
2 cups red grapes, sliced in half
Dressing
2 Tablespoons mayonnaise
2 Tablespoons Extra virgin olive oil
2 tablespoons white balsamic vinegar
2 tablespoons brown sugar
Pinch or two of salt to taste
Instructions
Dressing: In small mixing bowl add all ingredients together and stir until all ingredients are well blended.
Salad: In large salad bowl mix your ingredients: broccoli, onion, bacon, raisins, grapes, and sunflower seeds. Drizzle salad with dressing and allow to marinate for up to 2 hours before serving.
Notes
Oh and leftovers are the best!
Cecelia's Good Stuff https://ceceliasgoodstuff.com/