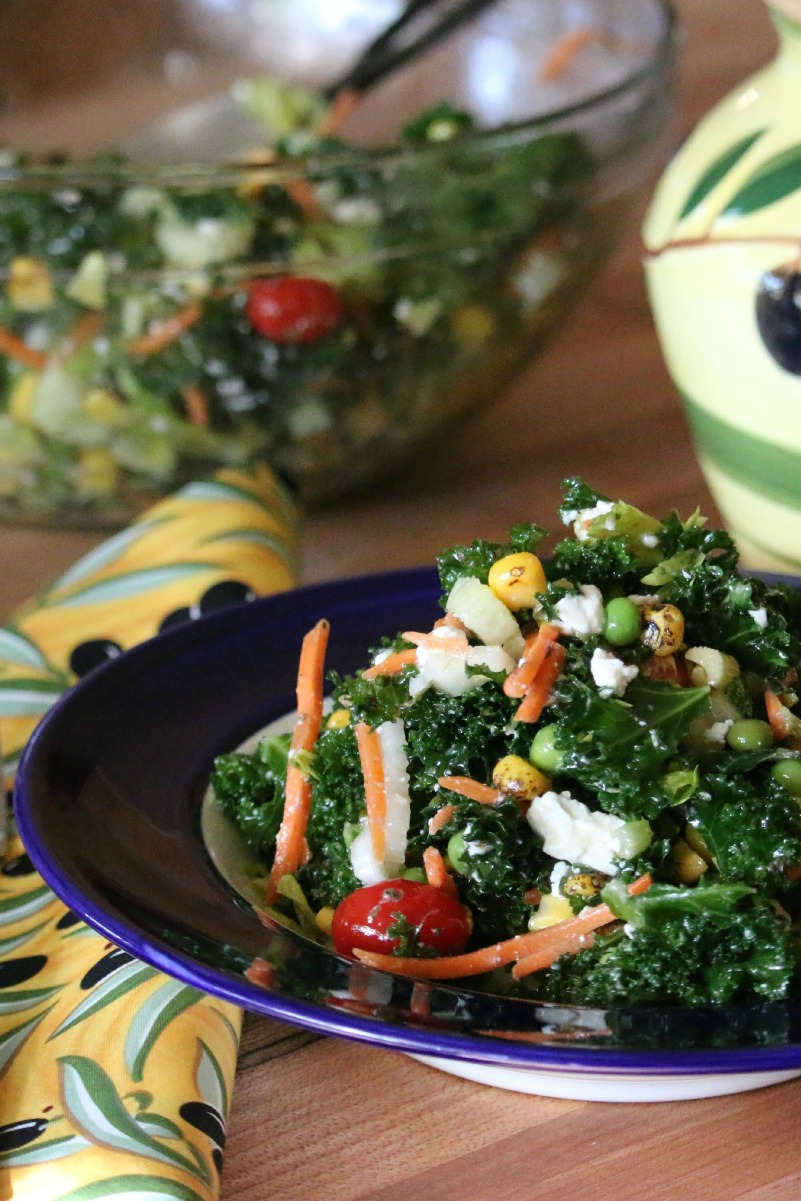 Kale Summer Salad
2015-06-10 05:43:20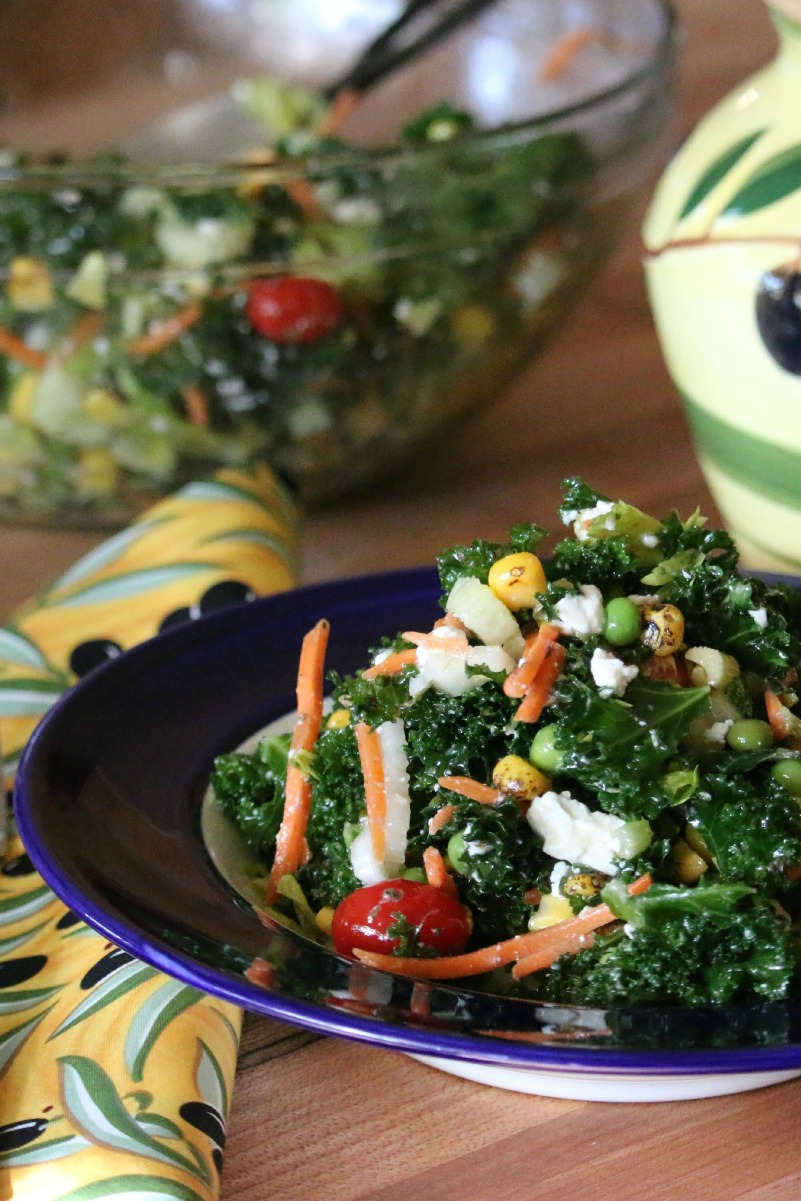 Serves 4
I just have returned from a party. I took this amazing salad which I have so brilliantly named Kale Summer Salad (not super creative, I know), regardless, it was a huge hit. All the ladies were asking where I bought it and was it a kit, of course they don't know me, and wouldn't know I am a chef. So I said no it is not a kit I made it and then they proceed to ask about the salad. I explained I created it with some of my favorite ingredients. One thing I didn't say was that I left out the feta cheese because some people don't care for it. The long and the short of it was I was being timid about my cooking skills because I didn't want to feel like I was bragging, how silly is that. I guess the truth is for those that know me well already know that I am a great chef, because I have been working on it for forty years. These were all new people and most of them I had never seen or even talked to before today. I didn't want to tell them about my Salad Cookbook, "A few of my favorite things . . . Salads" and how I love salads and there are one of my favorite foods on earth. I love creating unique salads and salad dressings and that I love sharing it with the world. Well there you have it, I am not sure what was up with me being timid . . . it's not at all like me and was definitely out of character. But I am going to give myself a break and chalk it up as one of those odd days. Here is the recipe for Kale Summer Salad. Bon Appetit, Cecelia
Ingredients
Kale Summer Salad
1 (6 ounce) bag of organic chopped kale
2 cups julienned carrot
2 celery stalks; sliced thinly
1 cup fire roasted corn
1 cup petite frozen peas
1 cup petite plum tomatoes
1 cup cucumber; sliced
2 tablespoons minced red onion
4 ounces feta cheese; broken into small chunks (Optional)
¼ cup olive oil
¼ cup red wine vinegar
1 teaspoon dried Italian seasoning
1 teaspoon Dijon mustard
¼ teaspoon garlic powder
½ teaspoon Salt
Fresh ground pepper to taste
Instructions
Dressing: In small mixing bowl add all ingredients and mix well until all ingredients are well blended. You can also use a blender.
Salad assembly: layer kale, red onion, cucumber, peas, corn, celery, carrots, tomatoes and feta cheese. Drizzle with dressing, toss well and serve immediately!
Notes
TIP: Salad can be made up to 8 hours ahead of time. Reserve the dressing in an air tight container and cover salad with plastic wrap. Make sure it is air tight! Air is what causes lettuce greens and vegetables to wilt.
Cecelia's Good Stuff https://ceceliasgoodstuff.com/