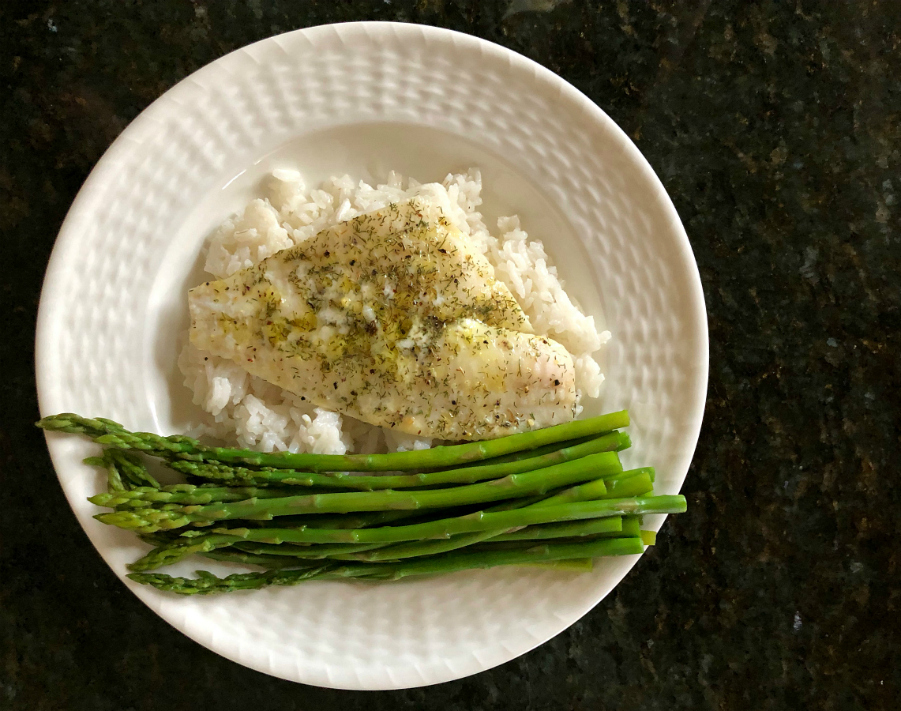 Easy Bake Flounder Fillets
2018-06-25 13:40:49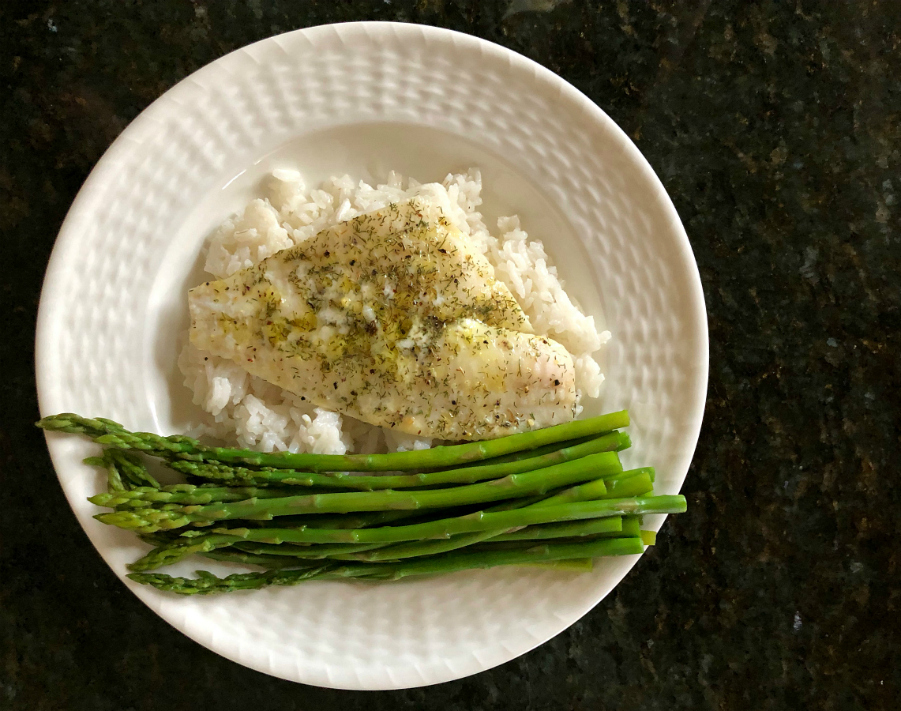 Serves 6
Easy Bake Flounder Fillets
Ingredients
4 (4 ounce) Flounder filets
2 tablespoons extra virgin olive oil
2 tablespoons butter, melted
1 teaspoon lemon pepper
1/4 teaspoon garlic powder
1 Lemon - fresh squeezed
1 teaspoon dried dill
Salt to taste
Serve with
Sticky rice
Steamed asparagus
Instructions
Line cookie sheet with parchment paper, the fish is delicate and the parchment paper prevents it from sticking to the baking sheet and falling apart.
Melt butter in a small bowl in the microwave for about 20 seconds or until melted.
Add olive oil to melted butter and mix well.
Divide mixture into two small bowls, saving half for asparagus.
Using a pastry brush, coat the flounder fillets with butter and olive oil mixture.
Season fish with lemon pepper, garlic powder, sea salt, and lemon juice.
Bake at 425 degrees for 7 - 8 minutes or until you see a white opaque juice coming from the fish. This is a sign that the fish is fully cooked. Remove from oven.
Serve flounder fillets over sticky rice and asparagus.
For sticky rice, follow directions on package. (Serving about 1 cup per person.)
Asparagus: Wash and trim asparagus.
Steam in flat pan with about 1/2 cup water.
Steam for about 5- 7 minutes or until tender.
Coat with olive oil and melted butter mixture.
Season asparagus with salt and pepper.
Cecelia's Good Stuff https://ceceliasgoodstuff.com/