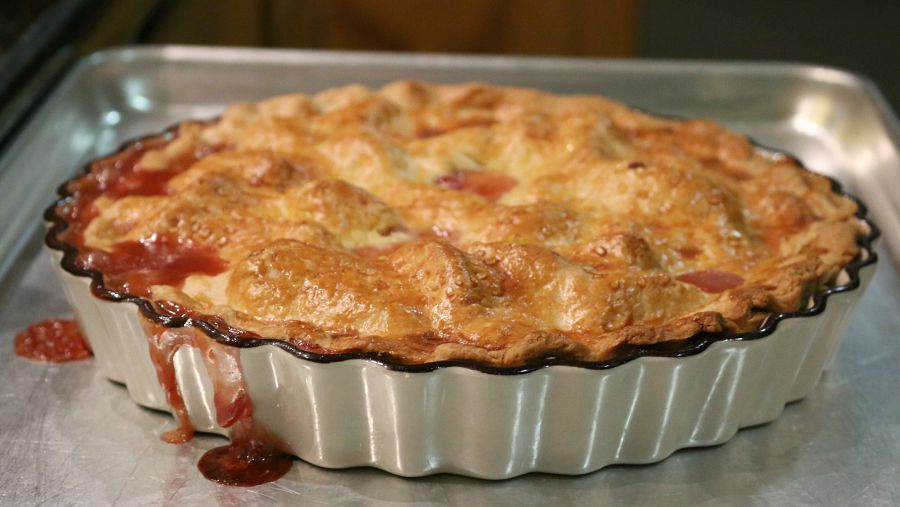 Deep Dish Peach Pie
2015-09-19 12:02:49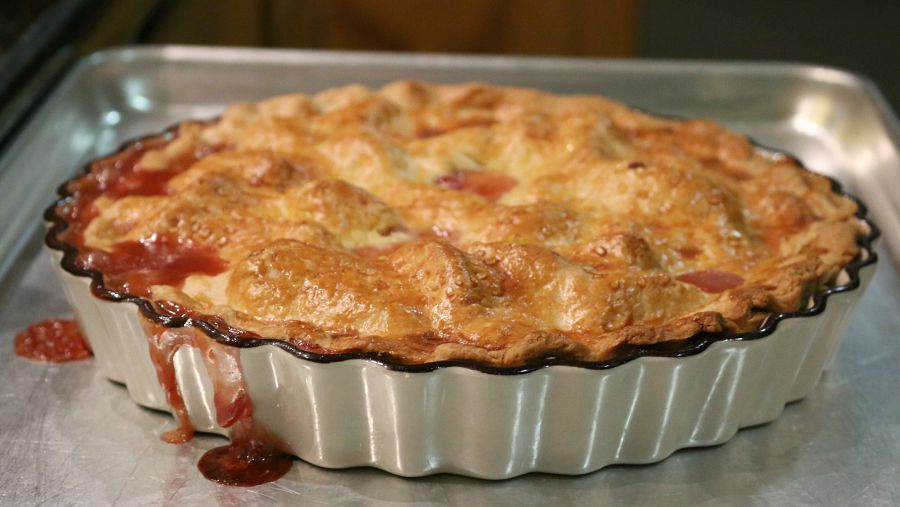 You have to love this time of year when the fruit is perfectly in season. My friend Loretta called me and asked me to come by and pick peaches. She said her tree was covered, that was an understatement, the tree was so loaded the branches were hanging down to the ground. The peaches were so big and beautiful, I had never seen such a gorgeous peach tree here in the high mountains of New Mexico. She said the rabbits were even feasting on them. I promptly went home and sliced and peeled the majority of them. I made a peach pie and a cobbler. I will post that recipe later for you. What a great batch of fresh peaches, you can see from the pictures how big and beautiful they were. Thanks again Loretta for sharing your peaches with me. I still owe you a pie, I haven't forgotten. I hope you enjoy this down home recipe for "Deep Dish Peach Pie". I love hearing from you so don't' forget to comment below or send me a message via Facebook. Bon Appetit, Cecelia
Ingredients
2 prepared pie crusts
½ cup sugar
¼ teaspoon nutmeg
¼ teaspoon allspice
½ teaspoon cinnamon
6 cups sliced peaches
2 tablespoons fresh squeezed lemon juice
2 tablespoons butter
¼ cup flour
Pinch salt
1 egg beaten
Instructions
Line your pie dish with one pie crust. And bake at 375 degrees for 10 minutes.
Meantime in a mixing bowl add peaches, sugar, nutmeg, allspice, cinnamon, butter, flour, salt and lemon juice.
Mix well until all the peaches are coated evenly.
Pour peach mixture into baked pie crust and cover with the second pie crust.
Folding pie crust in, pinch crust all the way around to seal closed, or use a fork and press around the entire pie until it is sealed all the way around.
In a small mixing bowl beat egg then brush pie crust with egg wash.
With a medium sharp knife cut slits in pie crust, about 10 – 12 slits.
Bake at 375 degrees for approximately 45 – 55 minutes or until the pie is lightly brown and cooked. Allow to cool, slice and serve with vanilla bean ice cream, and enjoy!
Cecelia's Good Stuff https://ceceliasgoodstuff.com/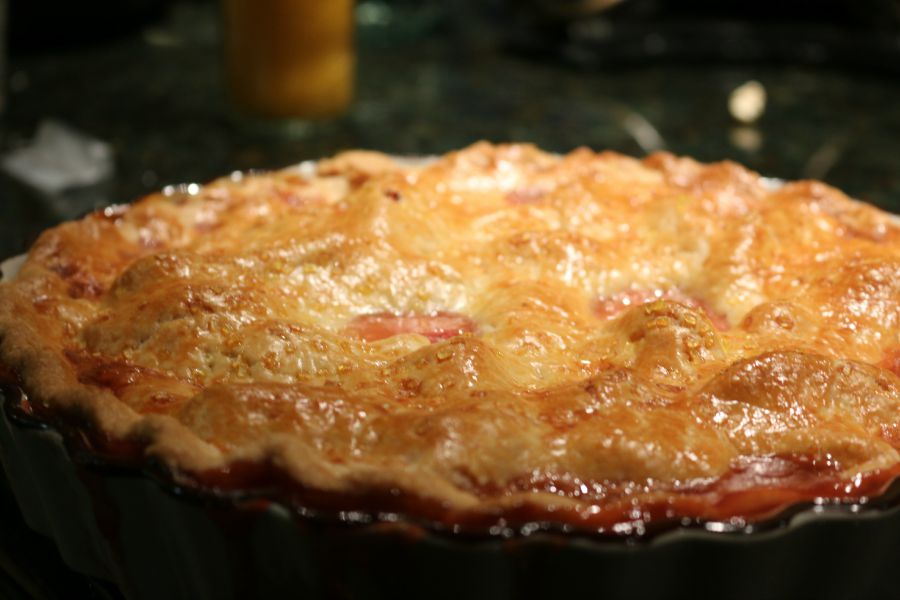 I love to sprinkle a little raw sugar crystal onto the top of the pie. It makes for a beautiful pie.
Deep Dish Peach Pie
CeceliasGoodStuff.com | Good Food for Good People