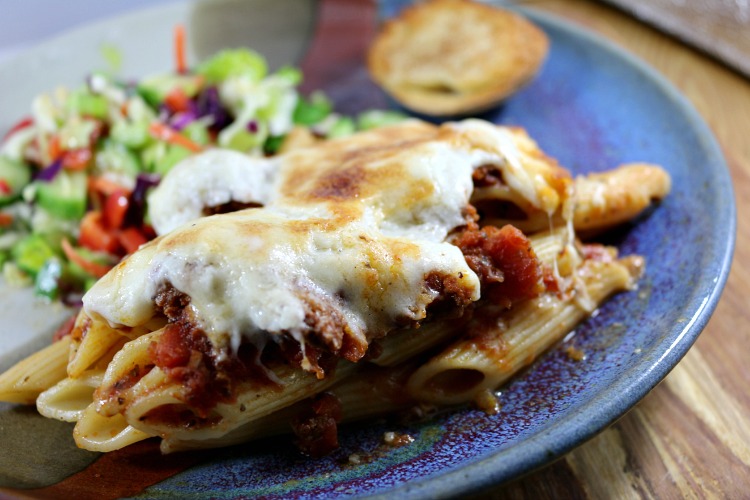 Baked Penne Pasta
2015-02-18 10:41:11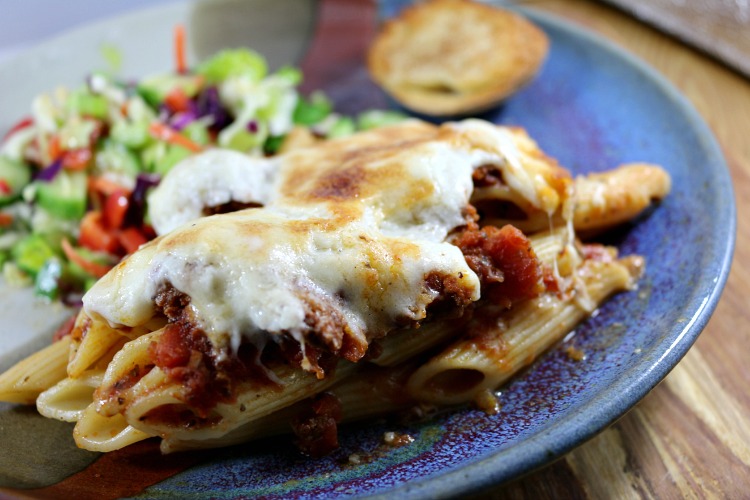 Serves 12
Pasta is one of my favorite foods. My heritage is Greek and Spanish but I grew up in a coal mining town in northern New Mexico. There were lots of Italians, and two of my mother's siblings married Italians. My Aunt Teresa use to make the best baked pasta casseroles. This recipe s me of her and some of the great food she would make. This is a comfort dish through and through. The spicy Italian sausage adds a little kick to this dish, and the wine add a nice depth of flavor, the béchamel sauce is the perfect topping for this delicious recipe. Please keep in mind this pasta casserole dish takes a little effort and time. So save it for an afternoon when you have a little time to put some tender loving care into. You will love it I guarantee it. Bon Appétit, Cecelia
Ingredients
¼ cup olive oil
1 medium onion; chopped finely
6 large garlic cloves; chopped finely
2 (28 ounce) can Roma plum tomatoes
1 cup red wine
1 tablespoon dried Italian Seasoning
½ teaspoon red pepper flakes
Salt and Pepper to taste
Parmesan Cheese
1 pound penne pasta
Béchamel Sauce
4 tablespoons butter
4 tablespoons flour
4 cups whole mile
½ cup parmesan cheese
Pinch or two of nutmeg
Salt and pepper to taste
Instructions
Sauce: In deep pot sauté two tablespoons olive oil, sausage, onion and garlic cloves and cook until sausage is cooked about 15 minutes. Add wine and allow it to burn off about 10 minutes, then add roma tomatoes, Italian seasoning, salt, pepper and red pepper flakes. Let simmer for 30 minutes. Meantime cook béchamel sauce.
Béchamel Sauce: In sauté pan melt butter add flour and allow to bubble and slightly brown about 3 – 5 minutes, stir base while gradually pouring milk into sauce. Season sauce with salt, pepper and nutmeg. Bring to a slow boil, add parmesan cheese and continue to mix until the cheese is melted about 1 – 2 minutes, turn heat down to medium low and allow sauce to cook for 10 minutes. Set aside while you cook pasta.
Pasta: Cook penne pasta according to package - minus two minutes for aldente. Transfer to baking dish, cover with sausage sauce and then pour béchamel sauce over casserole and bake for 25 minutes at 375 degrees or until the top is lightly browned. Serve immediately.
Cecelia's Good Stuff https://ceceliasgoodstuff.com/