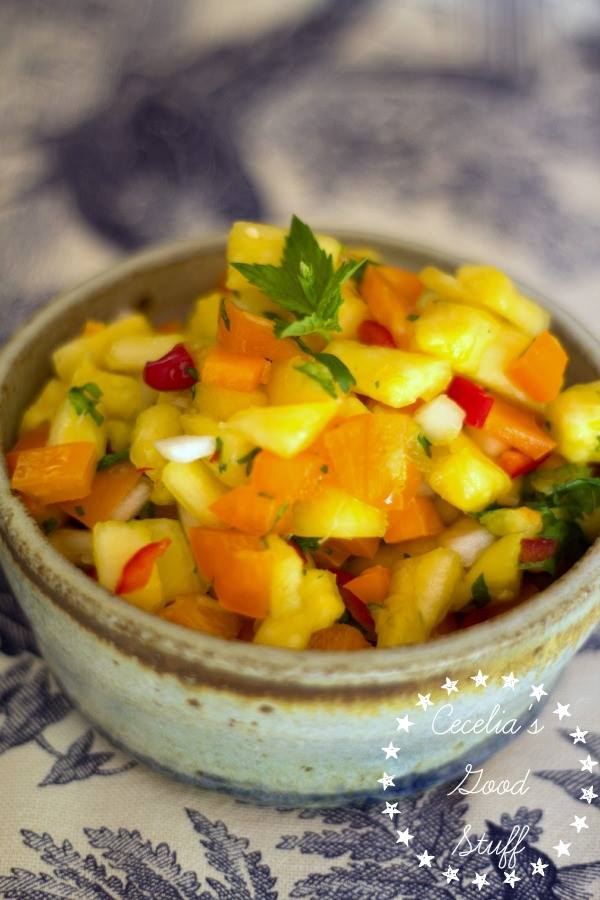 Pineapple Salsa
2015-01-21 09:02:21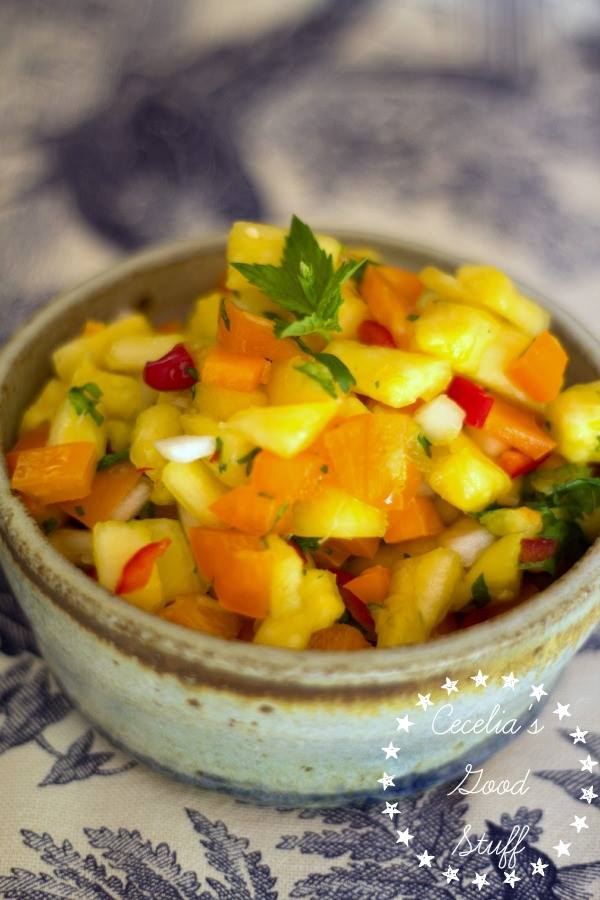 I enjoy fresh foods that pack a lot of flavor. I am often inspired by a specific ingredient me to try something new. I made this fabulous and tasty pineapple salsa to serve along with some fish tacos. It was the perfect combination because it was fresh and tasty. The pineapple gave it a sweet bite and the jalapeños were spicy. The fresh squeezed lime juice added a perfect balance for this dish. I was pleasantly surprised how all these ingredients worked so well together. So here it is my version of Pineapple Salsa.
Ingredients
2 jalapenos seeded and chopped finely
1/4 cup red bell pepper, seeded and chopped
1/4 cup orange bell pepper, seeded and chopped
1 cup fresh pineapple, chopped
1/4 cup red onion, chopped
4 mint leaves, chopped finely
1 bunch cilantro leafs only (about 1 cup)
½ teaspoon sea salt
2 tablespoons lime juice (fresh squeezed)
Instructions
Directions: mix all chopped ingredients in mixing bowl. Refrigerate for up to two hours to chill and serve.
Notes
Serving Suggestions: Enjoy with fish, pork, chicken or great as a side salad over mixed greens.
Cecelia's Good Stuff https://ceceliasgoodstuff.com/