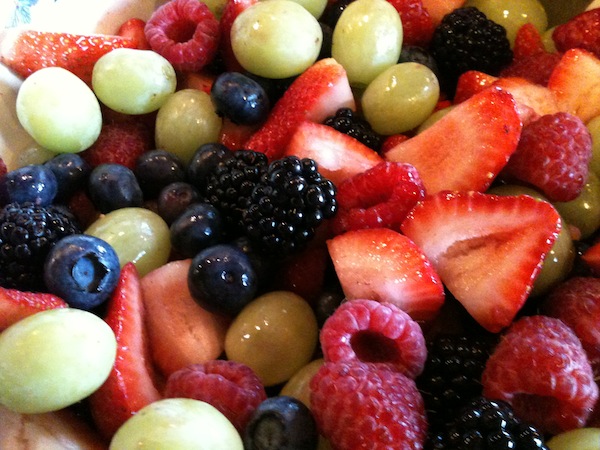 Mixed Berry Fruit Salad
2015-04-22 12:19:36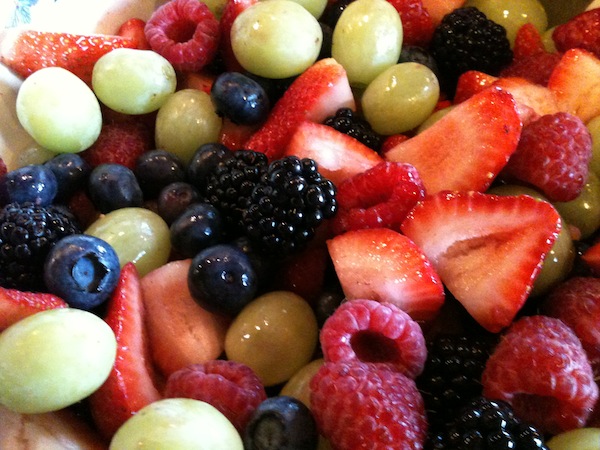 Serves 6
This is one of my favorite easy dessert recipes. Everyone loves a sweet fresh berry fruit salad. You can never go wrong with this simple, healthy and delicious dessert. This recipe for Mixed Berry Fruit Salad is exploding with lots of flavor, fresh blueberries, raspberries, strawberries, blackberries, and green grapes drizzled with raw New Mexico local raw honey makes this the perfect side salad or dessert. It is loaded with vitamins and antioxidants and is a nutritious dessert option.
Ingredients
1 cup blue berries
1 cup strawberries
1 cup raspberries
1 cup black raspberries
1 cup green grapes
2 tablespoons Raw honey
Garnish with fresh mint leaves
Instructions
Salad: In large bowl add all your ingredients. Drizzle salad with honey and fresh squeezed lime juice toss lightly. Be gentle the berries are delicate. Serve immediately.
Notes
Variation: you can add any fruit you really like or what is fresh and in season. Try adding and extra cup of Mandarin orange slices. You can also chop up the mint and add a few to the salad, or just place a few leaves on top for a beautiful garnish.
Cecelia's Good Stuff https://ceceliasgoodstuff.com/